The Business Development Company

The Business Development Company
Blu Business Development provides consulting services to its clients focused on all business development aspects including market analysis, marketing, lead generation and sales.
Blu Business Development services are mainly focused on the Semiconductor market, with strong experience in Electronic Design Automation (EDA software), IC Design, Verification, and Supply Chain management.
Strategy consulting projects are trimmed to each client's individual situation. Such strategic planning is essential in early stages of business development and sets the ground for business success. Consulting projects are often related to leveraging partnerships and marketing strategies for efficient market entry.
Business development execution is actively generating business, including lead creation, qualification, solution architecture, business proposal and contract closure. Blu Business Development assumes functional responsibility as sales representative on behalf of clients and fully represents it's clients towards third parties.
Business Development education projects capture and transfer experience from Blu Business Development to build and strengthen the clients own business development capabilities. Education is applied to bring special expertise to existing teams or building new teams.
Blu Business Development is active globally with an active business network in 5 continents.

Company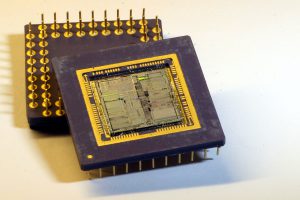 Blu Business Development was founded in 2009 in Munich, Germany.
The founder of Blu Business Development, Dr. Strube, studied Electrical Engineering at the University of Technology in Munich and has a Ph.D. in Optimization of Analog Integrated Circuits. Then he gathered 11 years of international business experience in a globally operating corporation and played a pivotal role in building and establishing the services branch in Europe, USA, and Russia.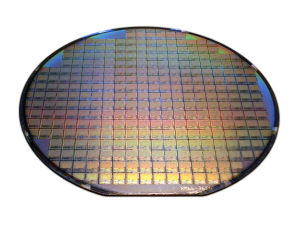 Blu Business Development has a strong focus on networking and collaborating with business partners to maximize expertise and flexibility. With clients from 4 continents having chosen Blu Business Development for establishing their business in Europe, and European clients establishing business in South America, we have establishes a truly remarkable international network. By selecting our partners strictly based on quality, business ethics and commitment to clients success, we are able to provide an even broader set of experience to our clients while having the confidence that our partners execute at the highest standard.

"At Blu Business Development our highest priority is to create sustainable business success for our clients. We are committed to highest ethical standards and relentlessly pursue our clients interest as our own. Long term business relationships based on mutual respect and shared success are the cornerstones of our international business network."
Business Development embraces the disciplines of marketing and sales and in our view it is all about explicit and conscious business expansion, including
Analysis of existing markets or market potential
Strategy for business expansion
Execution of Marketing and Sales activities
The business development goal implies an improvement/change rather than maintaining a status quo, aiming at new products, new regions, new market demand, or simply gaining new customers to increase the market share in competitive markets. 
A good strategy to achieve the desired change requires market awareness, experience, and the creativity to consider new approaches is essential. Often subtle and less obvious approaches such as indirect marketing techniques for demand creation prove far superior over straight forward selling. Identifying or creating new markets is often seen as luck rather than the result of strategic work. 
When people envy those who "invented" a Tamagochi, Rubiks Cube or iPod, it is often overseen how – besides the idea or vision – developing such business requires a substantial amount of "demand creation" prior to selling. 
The operational execution of a business development strategy shall also not be underestimated. Implementing new strategies or business approaches within an existing organisation often implies cultural changes and requires thorough re-training of the executing workforce. 
At Blu Business Development we bring experience in market analysis, developing business development concepts, and executing strategies into our clients teams.

Some information about the history of the the company Blu Business Development and it's positioning today.
At Blu Business Development our highest priority is to create sustainable business success for our clients.
Contact us for more information and how to contact us for in-depth discussion how we can provide value to you.